Welcome to
Imprint
2022, our 14th annual high school print competition and exhibition!
This online exhibition represents a juried selection of works submitted by high school students from across Berks, Bucks, Chester, Delaware, Lehigh, Montgomery, and Philadelphia Counties. 
The Imprint program encourages new generations of young artists in the medium of relief printmaking. When Wharton Esherick was a young artist, woodcut printmaking was a critical medium in his artistic development. Through printmaking, Esherick transitioned from a young painter to an internationally recognized artist and furniture designer. You can see Esherick's prints in our collection and in the collections of other institutions, including the Philadelphia Museum of Art. To see a new print from the Esherick Museum's collection every week, follow us on Instagram and Facebook  each "Woodcut Wednesday."
As we celebrate the 50th anniversary of the Wharton Esherick Museum this year, we are reflecting on the importance of home and the many different ways Esherick incorporated it into his life's work. For this year's Imprint exhibition we introduced the theme of 'Visions of Home'. We asked that students interpret the meaning of home through their own print submissions.
Recognizing the pivotal role that printmaking played in Esherick's life, we are delighted to once again highlight young artists who represent the future of this powerful medium, with Imprint. Despite another difficult year, we received a truly astounding array of beautiful submissions. It is with this in mind as we embark on another year of Imprint, we applaud art teachers and students everywhere, who have continued to create, even in the face of adversity.
Winnie Kenney,
Portrait of the Hutch
Strath Haven High School
Olivia Biancone, Mr.Milo
Exeter Township Senior High School
Dronaka Outlaw, My Oasis
Jules E. Mastbaum AVT High School
Catherine Smith, Far From Home
Methacton High School 
Cole Apeldorn, Blue Heron
Holy Ghost Prep School

Jakelin Canas, The House with Lots of Trees
Penn Wood High School
Ava Mancini, Cowsmic
Methacton High School

Norah Swartz, Flown Home
Springfield Township High School
Ansharaye Williams, Abandonment
Abington Senior High School
Claire Blisard, Home for Spring
Downington STEM Academy
David Stollsteimer, Go Eagles!
Holy Ghost Prep

Jia DeRosa, Hope's Homecoming
Springfield Township High School

Finn Kohser, The Hope of an Inner Child
Downington STEM Academy 
Jason Soule, Rooting for the Home Team
Holy Ghost Prep

Lauren Leshko, Habitat on a Log
Downington STEM Academy
Jeffrey Shellenberger, The Everglades
Holy Ghost Prep

Elle Udo, Signs of Home
Bishop Shanahan High School

Angelina Castiglione, What A Snowy Day
Downington STEM Academy

Kelly Downs, Peace in Isolation
Abington Senior High School

Beracah Peng, At Home in Your Embrace
Downington STEM Academy
Morgan Prasalowicz, Polluted World
Villa Maria Academy High School

Andy Schureman, Parallel Houses
Abington Senior High School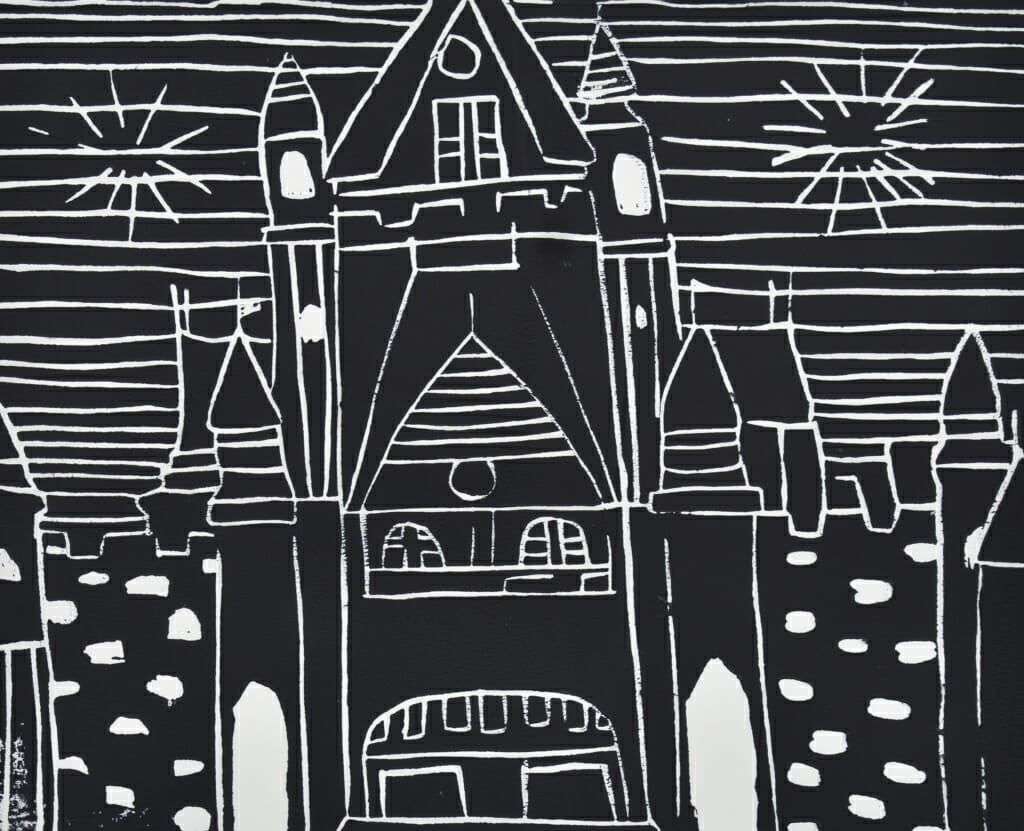 Gabriella Torres,  Untitled
Downington STEM Academy

Dominic Rivera, Monarch Butterfly
Holy Ghost Prep

Adriana K DiCampli, Lonely Home
Avon Grove High School

Ava Ceulers, Penny Pasta
Bishop Shanahan High School

Brandon Fey, The Stag of Our Roots
Holy Ghost Prep

Madelyn Rudolph, Which Way Is Home?
Bishop Shanahan High School
Katie McDonnell, Golden Child
Downington STEM Academy

Chloe Shih, The Butter That Flies
Downington STEM Academy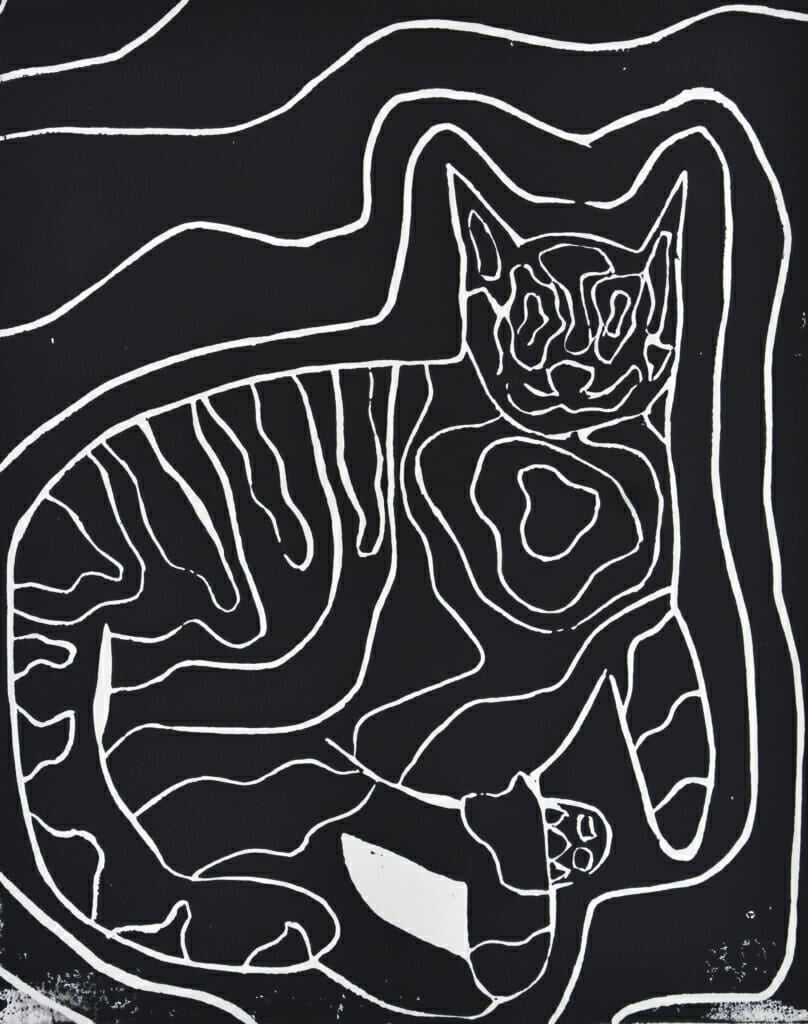 Lauren Selden, Captain
Downington STEM Academy
Theresa McGill, Nostalgia
Bishop Shanahan High School

Luke Roosevelt, The Creek
Downington STEM Academy

Hannah Kresefski, Into the Woods
Bishop Shanahan High School 
Chloe Szczesniuk, Him
Bishop Shanahan High School
Megan Smith, My Bedroom Window
Bishop Shanahan High School
Ava Schwartz, Unconditional Love
Abington Senior High School
Helike Milestone, Ruined Vision
Avon Grove High School
Yunfei Mo, Childhood Imagination
Horace Howard Furness
Jaylene Vergara Vargas, Home Sweet Home
Avon Grove High School
Sara Legnola, The Siren
Methacton High School
Lucy Campbell,  Mom and Me
Bishop Shanahan High School

Charlotte Fritz, Sad Reality
Villa Maria High School

Janaya Price, Yuku Comes Home
Springfield Township High School

Thi Nguyen, Molly, My Pride and Joy
Bishop Shanahan High School
Nam Nguyen, City Spin
Methacton High School

Brooke Randa, Goodbye
Springfield Township High School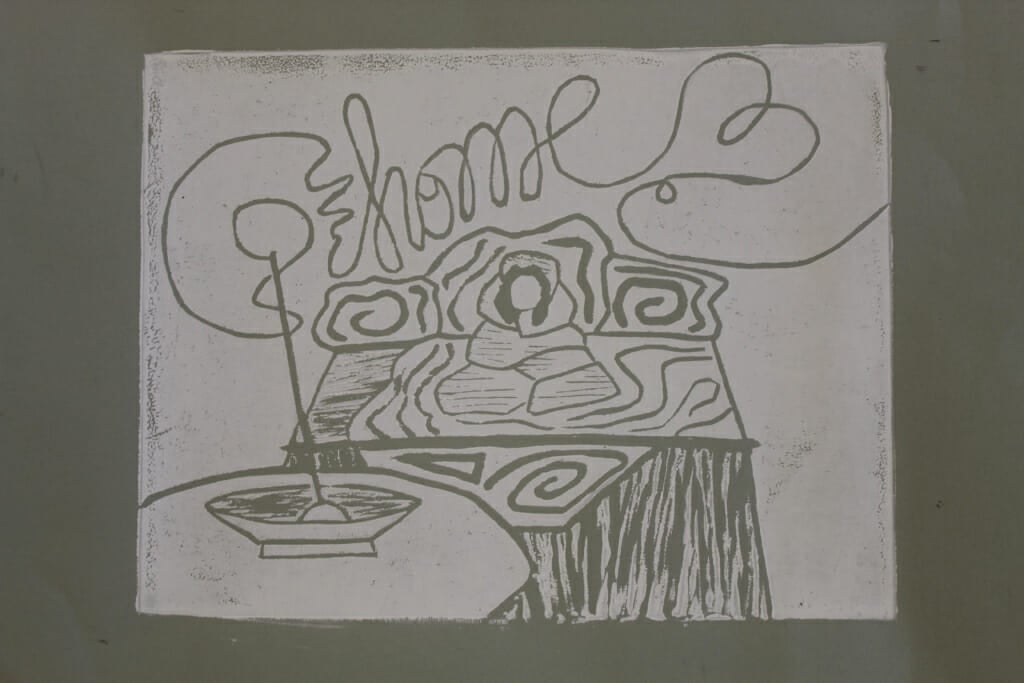 Naomi Aquino, If 'That Girl' Stayed In
Bishop Shanahan High School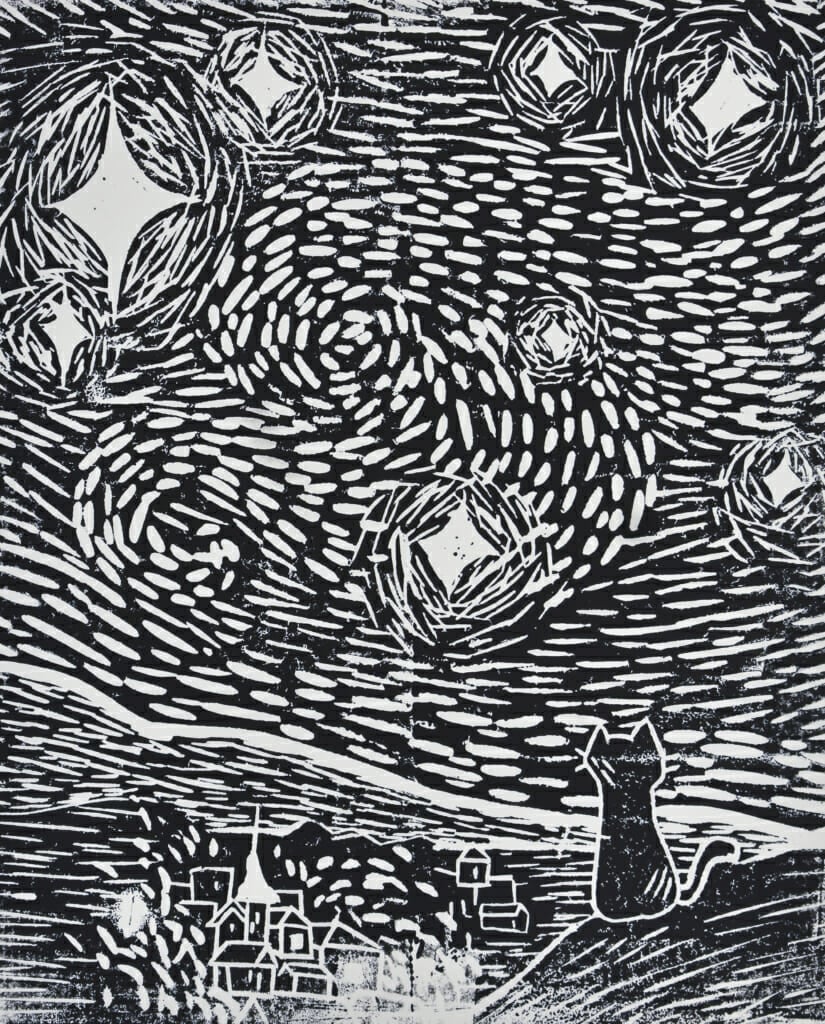 Vicky Kang, Comfort in the Stars
Downington STEM Academy

Aimee Raymundo, Chosen Family
Bishop Shanahan High School

Julia Bennett, There's No Place Like Home
Bishop Shanahan High School
Julia Jennings, Home Away From Home
Downington STEM Academy

Our Guest Juror : Jacob Crook
We are grateful to have had Jacob Crook as a guest juror for this year's Imprint competition. He works primarily in the intaglio printmaking technique of mezzotint, but is also trained as an observational oil painter and draftsman. Crook completed his MFA degree in printmaking from Syracuse University and received a BFA with emphasis in painting from the University of Missouri, Columbia. Crook's works have been exhibited both nationally and internationally including at the Yekaterinburg Museum of Fine Arts, the Fort Wayne Museum of Art, the Museum of Fine Arts Boston, and are also displayed in numerous academic institutions and private collections. He currently works as Assistant Professor of Art and Printmaking Coordinator in the Department of Art at Mississippi State University. Visit his website to see some of his incredible work.
Looking to bring printmaking into your classroom?
Check out our Making an Imprint Unit Plan for high school students.
Take your students through the full five-lesson unit, covering history, criticism, and practice, or simply pick and choose those activities that best suit your needs!
We also created a companion plan, Fellow Citizen: Digital Citizenship and the Printmaker, to help guide students through the ins and outs of copyright law, ethics, and fair use in the digital landscape.