Through exhibitions, programs and partnerships we strive to be an active community resource, connecting contemporary audiences to Esherick's brilliant creations and the beauty of the everyday.
Stories from the Archives: New Discoveries at the Wharton Esherick Museum
September 23, 2021 – December 30, 2021
In spring 2021 WEM staff discovered a cache of archival materials tucked away in Esherick's 1956 Workshop building. Amongst the materials were Esherick client files, correspondence, photographs, ephemera, and personal objects. While WEM is still in the midst of processing and learning about what these archives contain, we're excited to highlight a small selection of these materials in Stories from the Archives: New Discoveries at the Wharton Esherick Museum. 
In a 2003 speech titled Literature and Freedom, the writer and critic Susan Sontag emphasized that "to tell a story is to say: this is the important story. It is to reduce the spread and simultaneity of everything to something linear, a path." In Stories from the Archives: New Discoveries at the Wharton Esherick Museum, we'd like to invite you down some new and very important paths: three stories about Wharton Esherick we can tell in greater depth, with more resonance and from new perspectives, because of these archival finds. From Esherick's personal connections with other artists and his involvement in significant moments in art, craft, and design history, to a fuller understanding of the man himself, we invite you to celebrate this discovery and explore these new paths alongside us.
This exhibition will be on view in our Visitor Center, which is open during our current tour hours. Please note, all visitors to our site must show proof that they are fully vaccinated and guests wishing to enter the Studio must make advance reservations for a tour. Learn more about visiting, and our Covid Safety Guidelines, here.
Roberta Massuch: Artist-in-Residence
June 3, 2021 – December 30, 2021
Roberta Massuch, a Philadelphia-based artist best known for her sculptural and functional work in ceramics, spent several on-site residency days at the Wharton Esherick Museum during fall 2020 and winter 2021. Roberta Massuch: Artist-in-Residence features new site-specific works that reflect her sensitive and slow observation of Esherick's idiosyncratic home and studio over the course of many months. As the Esherick Museum reopens for tour reservations, Roberta Massuch: Artist-in-Residence will offer visitors a new perspective, with paper and ceramic works incorporated into the Museum's immersive surroundings.
Roberta Massuch: Artist-in-Residence asks compelling questions about how we experience a space, paying attention to the changeability of what is seemingly static — objects, architecture, sculpture. Massuch centers the power of the ephemeral to transform what is rooted, asking how light might impact a room over the course of a day or even across a span of seasons or how a shifting shadow or reflective color may help us see something with new eyes. The objects Massuch created over the duration of the residency period engage with both interior and exterior elements of the campus. Equally subtle and transformational, these works not only shed new light on how we might experience Esherick but also serve as a reminder of the power of a call-and-response between artists that bridges past and present. Read the full press release here.
Keep an eye on our events calendar for programs with Roberta Massuch this fall.
Photo: Roberta Massuch, Shadow Gap Filler, 2021. Earthenware, slip, glaze, 11″ x 12″ x 0.5″
Wood And…
May 14, 2021 – September 12, 2021
The Esherick Museum is delighted to announce the opening of Wood And…, our 27th Annual Juried Woodworking Exhibition. Although for many the name Wharton Esherick is nearly synonymous with wood, Esherick used a wide array of materials with both innovation and sensitivity. Likewise, the 26 artworks included in Wood And… reflect a broad array of approaches to combining materials in exciting ways. The work ranges from furniture to sculpture to design, representing vastly different perspectives, creative visions, and fields. Each of the featured artists understands how wood's essential qualities can be reimagined or enhanced in combination with materials either familiar to art making — for example paint, clay, glass, fabric, and metal — or less conventional, like LED lights and rice. Taken together, the works in Wood And… argue for the vast potential of material interdisciplinarity, which reflects the experimentation with materials, object types, and genres that was a critical part of Esherick's own artistic practice.
Wood And… is a virtual exhibition viewable here beginning May 14, 2021. The three artworks selected for First, Second, and Third place will also be on display in the Visitor Center when the Museum reopens. 
Photo: Aspen Golann, Partially Draped Cabinet, 2019. Solid mahogany, bent laminated bars, hand enameled glass, brass hardware, finished with super blonde shellac, H: 50" x W: 48" x D: 18" 
Imprint 2021
Opening March 14, 2021
Our 13th annual high school print competition and exhibition opens on March 14th featuring a juried selection of high school students from across Berks, Bucks, Chester, Delaware, Lehigh, Montgomery, and Philadelphia Counties. Recognizing the pivotal role printmaking played in Esherick's life, we are delighted to once again highlight young artists who represent the future of this powerful medium.
In this most difficult year, rife with challenges, countless students found themselves learning and practicing printmaking from home. Nevertheless, we received a truly astounding array of beautiful submissions, spanning numerous themes and techniques. This year the exhibition is entirely virtual, viewable on our website beginning March 14, 2021, allowing us to reach a wider audience than ever before.
Photo: "Národní dům na Vinohradech" by Hannah Schermer, Springfield Township High School, Imprint 2021 First Place Award Winner.
Center for Creative Works Residency
In April of 2018, the Wharton Esherick Museum launched a new partnership with the Center for Creative Works, an art studio focusing on developing creative workplace potential and cultural identity for people with intellectual disabilities. During the residency, a dedicated group of artists from CCW are on site weekly to draw inspiration from Esherick's work through observation, sketching, model-making and discussion. With guidance from furniture makers and woodworking instructors the resident CCW artists refine their designs and techniques at the CCW woodshop and facilities in Wynnewood. Our resident artists in 2019 are focusing on green woodworking techniques, led by CCW's woodworking instructor Sherina Poorman and guest instructor Nick Flaherty from the University of the Arts.
Philly Touch Tours
With support from the National Endowment for the Arts and other generous funders, the Wharton Esherick Museum has engaged Philly Touch Tours to design, develop and host accessible touch experiences for people with vision loss. Philly Touch Tours LLC, founded in 2015, provides accessibility consulting and touch tour program design for museums and cultural institutions and Disability Awareness and Sensitivity Training for museum and cultural institution staff. Philly Touch Tours will, in collaboration with the Museum, design and facilitate touch tours, provide training for Museum staff and volunteers on leading tours for individuals with vision loss and produce Braille and large print materials. The program aims to inspire curiosity and facilitate a meaningful experience for people with vision loss, while disseminating information about The Wharton Esherick Museum's history, its collection and its active engagement with the public.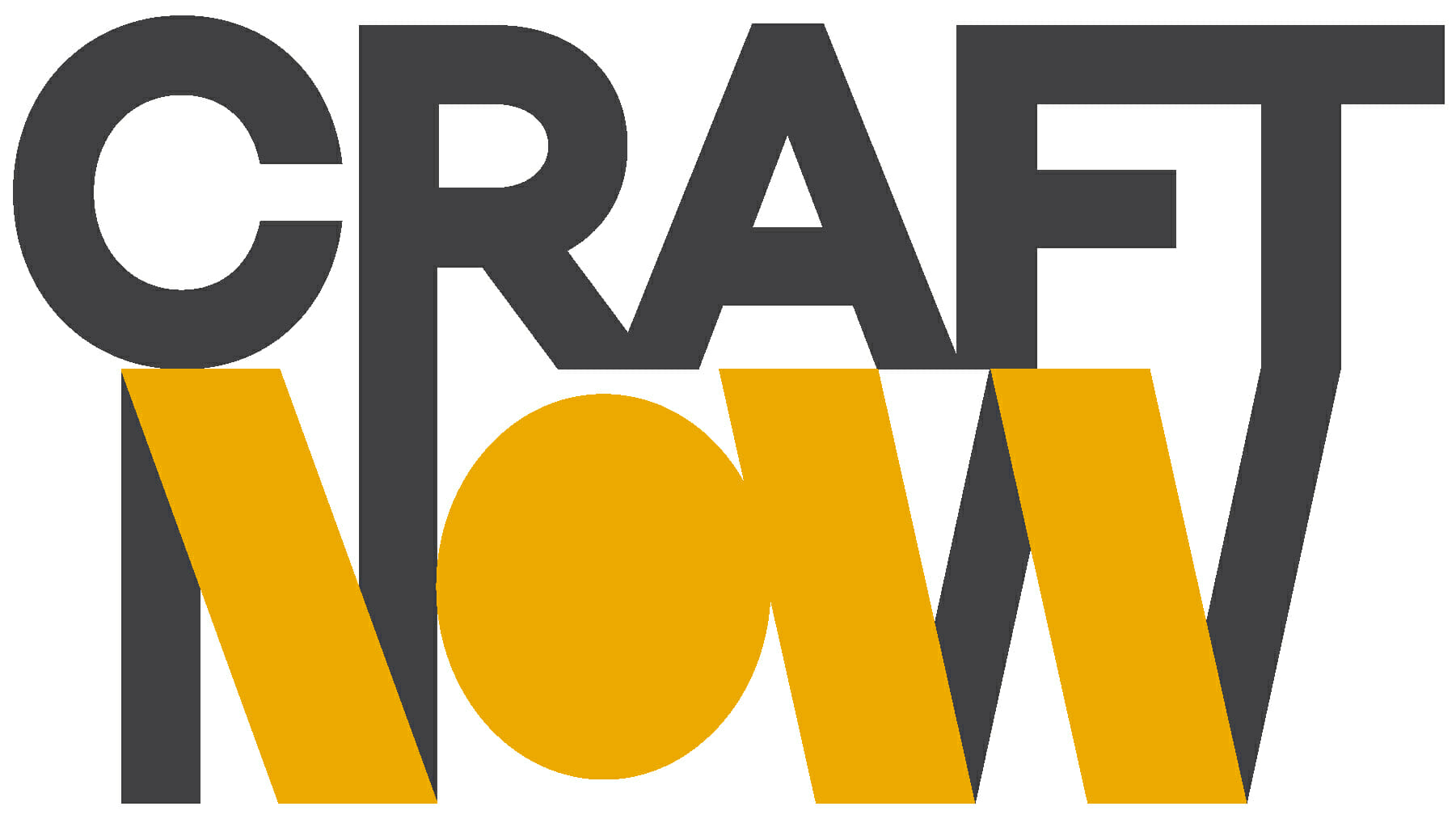 CraftNOW
Launched in 2014, CraftNOW Philadelphia unites the leading institutions and artists of Philadelphia's craft community in a celebration of the city's rich legacy of craft, its internationally-recognized contemporary craft scene, and its important role as an incubator for arts based in wood, clay, fiber, metal and glass. Through both creating and spotlighting events during the week of the Philadelphia Museum of Art Craft Show, CraftNOW invites locals and visitors alike to explore Philadelphia's innovations in the world of the handmade.
The Wharton Esherick Museum is a proud member of the consortium of individuals, galleries, museums, universities, retailers, and civic organizations who participate in CraftNOW each November. For details on CraftNOW events for 2019 visit our event calendar.