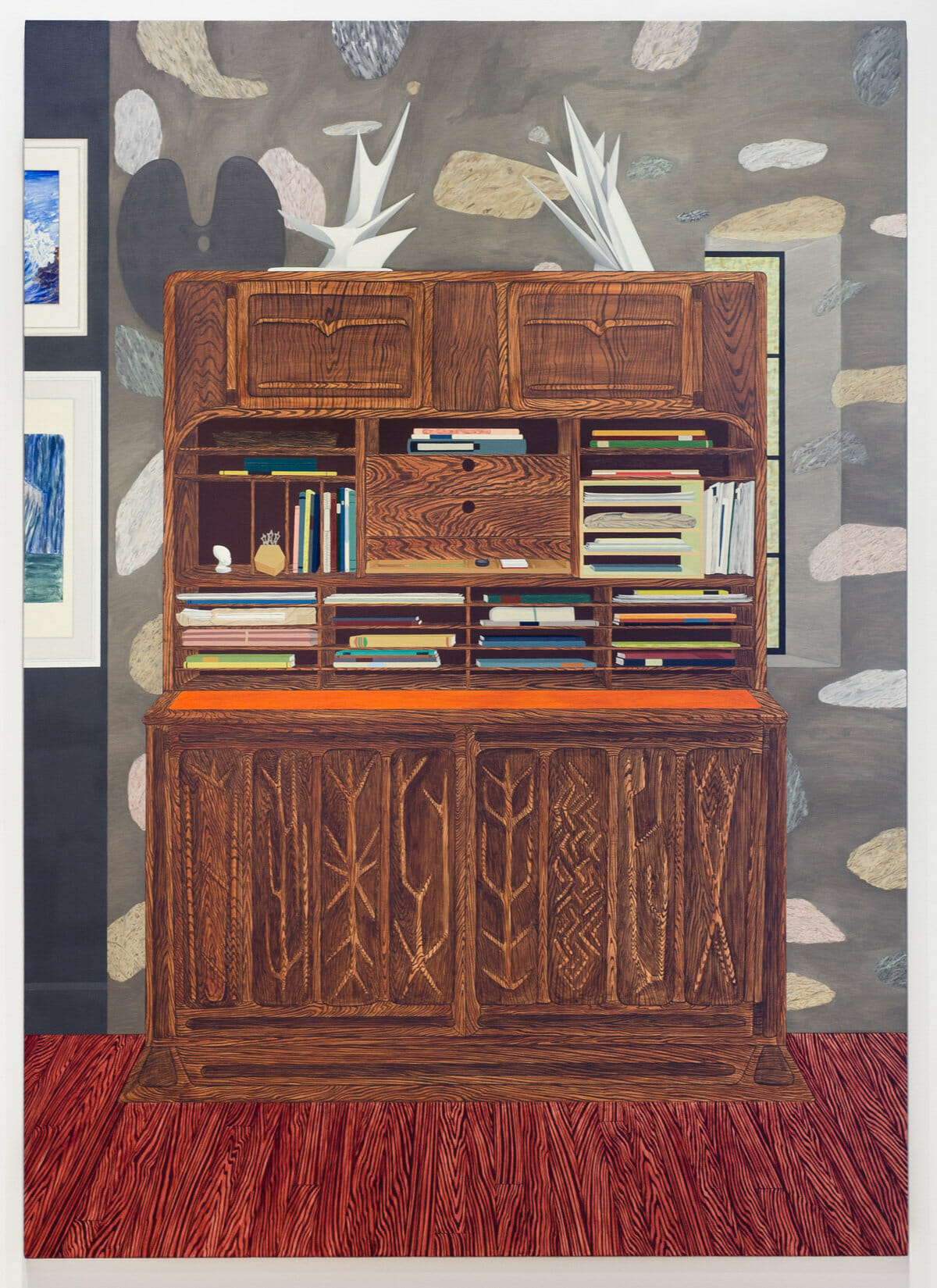 'Becky Suss/Wharton Esherick' Gallery Talk
Join us at Fleisher/Ollman for a conversation with artist Becky Suss; Wharton Esherick Museum Executive Director Julie Siglin, and Curator and Program Director Laura Heemer; and Moderne Gallery Founder and Co-Director, Robert Aibel.
For the exhibition, 'Becky Suss/Wharton Esherick', Suss juxtaposes her paintings of Esherick's interiors with actual Esherick objects lent by the museum. Suss is known for paintings that explore domestic interiors, from architecture and furniture to artworks, decor, and books. Her paintings are oblique memorials to family and family friends who once inhabited the interiors she depicts. While always devoid of figures, the paintings are nonetheless portraits of people. Diverging from her usual role of memory painter, in the Esherick series, Suss trained her eye on a very specific set of interiors, engaging with the actual spaces in "real" time during an informal residency at the museum, as well as through photographic documentation.
For more visit fleisher-ollmangallery.com