My name is Erin Palmer and I worked as the Archives Fellow at the Wharton Esherick Museum in the fall of 2022. Not too long before my arrival, an archival collection was discovered in the 1956 Workshop. These items included professional paperwork, correspondence, and ephemera of the later part of Wharton Esherick's life, from the 1940s to the 1960s. It was my task to dive into these materials, completing a survey and then implementing a processing plan, one which would allow the materials to be organized in a way that would be useful to both staff members and researchers. That's where we get to the fun part – reading through the materials!
One of the best things about being an archivist is the opportunity to analyze history from the viewpoint of those that were living it at the time. In this case, I got to know Wharton Esherick not just by observing his work, but by reading his words. I soon found out that he was a unique individual with a sharp sense of humor. He was also a great friend to those around him, as seen in the correspondence between Wharton and his peers. I was able to analyze relationships that appeared more frequently in letters, those with William Almy, Bill Huggler, Nat and Rose Rubinson, and others. In these letters, I saw Wharton's ability to switch from talk of business, to talk of personal anecdotes, to telling a joke. 
In addition, one of my favorite observations occurred in the thank-you notes from patrons of Wharton Esherick. To own an Esherick piece was not just the acquiring of an armchair, desk, or table. It was the ownership of something that brought both the maker and the purchaser great joy. I remember a series of thank-you cards sent to Wharton from Alice Seiver, who over the years had accumulated many Esherick pieces. These two quotes showcase just some of the admiration, respect, and gratitude certain patrons had for Wharton: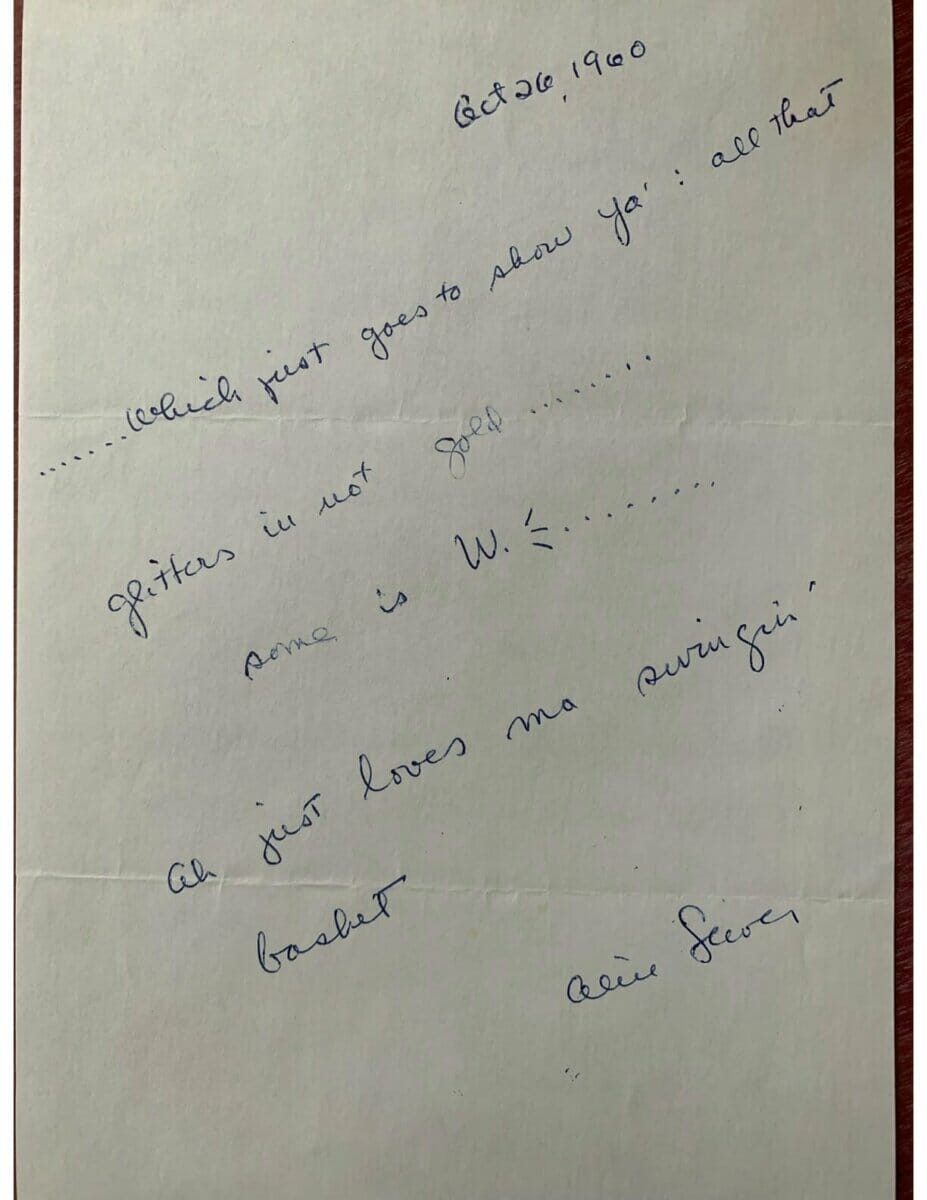 "…which just goes to show ya': all that glitters is not gold…some is W."  -Alice Seiver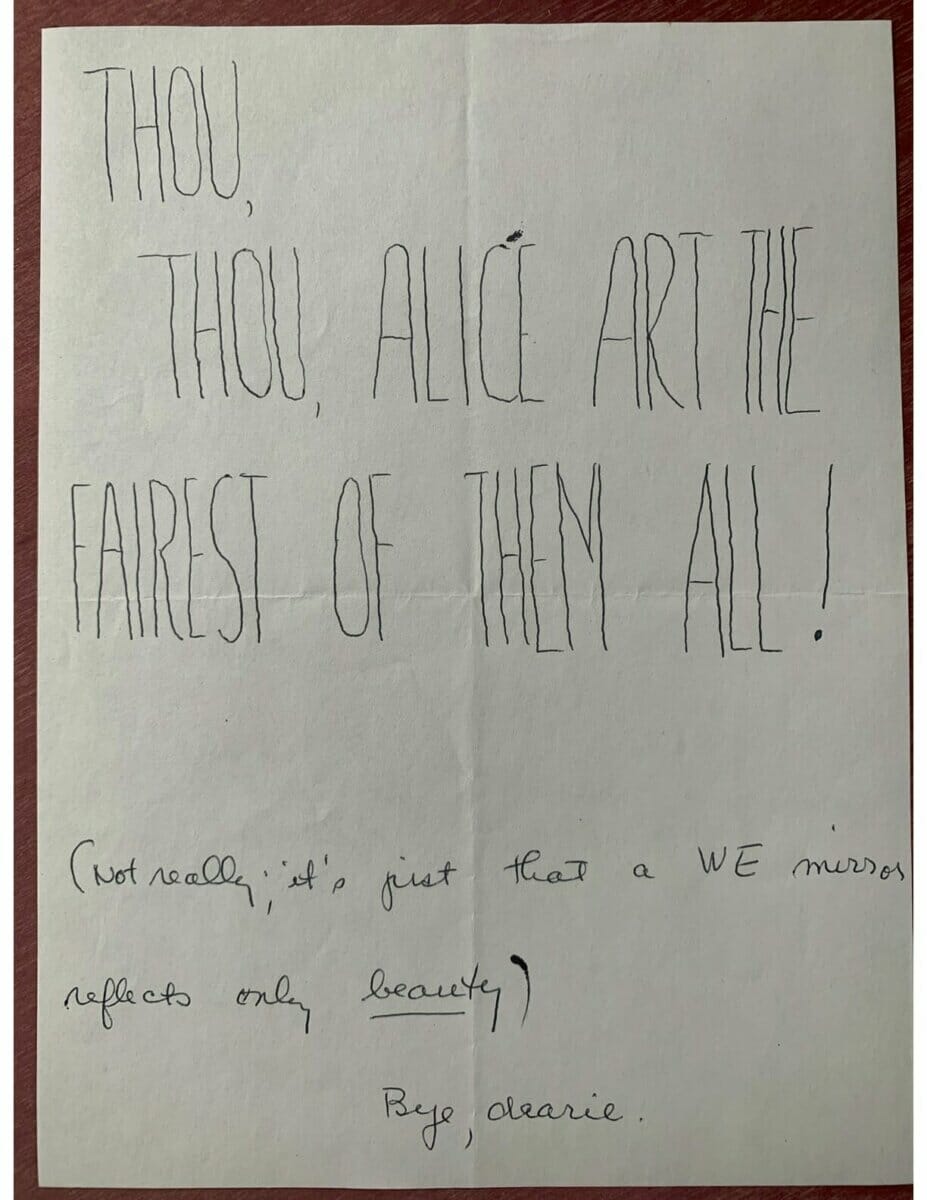 "Thou, thou Alice art the fairest of them all! (Not really, it's just that a WE mirror reflects only beauty)". -Alice Seiver
The heart of the Wharton Esherick Museum has always been the works of the beloved artist. Visitors are able to discover the prints, sculptures, and furniture made by Wharton in the space in which they were created. The settings of the Studio and Workshop are works of art in and of themselves, highlighting Wharton's eye for design. However, there remains another treasure trove at the museum that does not come in the form of a physical item, rather they are scraps of paper. In these pieces of paper, Wharton really shines. His personality comes across so clearly in the words of his letters; the opportunity I had to read through his letters really felt like meeting him in person. This collection highlights the later life and work of Wharton Esherick, and is a fantastic resource that will help to paint a fuller picture of the man himself. 
The Wharton Esherick Museum has rich archives that include Esherick's personal and business papers, his correspondence with leading figures in American modernism and the studio craft movement, as well as an extensive oral history collection. The archives are open to researchers by appointment. For more information, please contact Research Director Holly Gore at [email protected]
Hear Erin discuss her process and what she learned about Wharton and Miriam's relationship while exploring the archives in January's Spotlight Talk- A Look at Wharton and Miriam in the Archives:
Post written by Archives Fellow Erin Palmer
January 2023