In 1994, the annual juried woodworking exhibition began as an opportunity to encourage new, creative and imaginative designs in wood. Encouraged to think like Esherick and invent designs both expressive and functional, professional woodworkers, artists, hobbyists and craftspeople have submitted hundreds of pieces reflecting each year's theme. From wooden jewelry to wall cabinets, chairs to desk accessories and everything in between, the next generation of artistry in wood has passed through the doors of the Wharton Esherick Museum.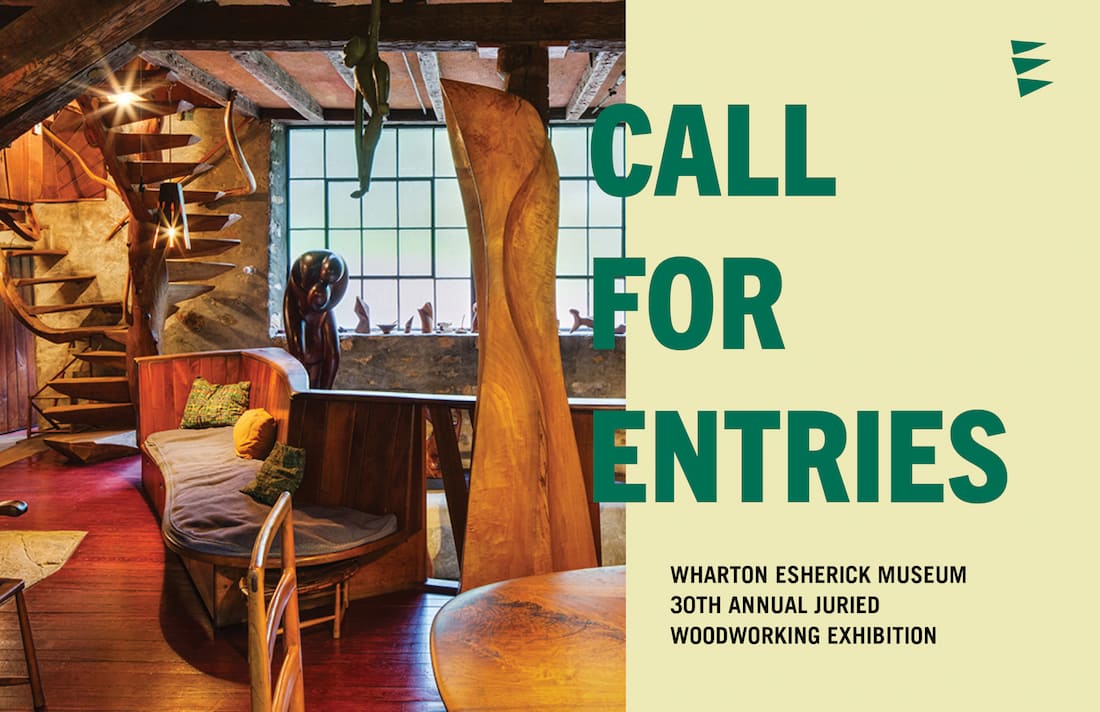 Often defined as a strong, regular, repeated pattern of movement or sound, rhythm is a significant theme in Wharton Esherick's life and career in numerous guises.  Rhythms and Rhythms II are tall, flowing abstract forms that Esherick made from cottonwood in the 1960s which have the word as their title. Four decades prior in the print Rhythms, Opening (1923), Esherick composed a tangle of figures in ecstatic motion, building the energy of the image through strong contrast and abstracted form.  This print was used as the cover illustration for a brochure for the Ruth Doing Camp for Rhythmics, where instructors used dance to bring bodies depleted by urban life closer to the pace and patterns of the natural world. 
A tour through WEM is an exercise in spotting rhythms. Visual rhythms also echo throughout the Studio. The iconic Spiral Staircase (1930) is made through a repetition of sculptured stair treads, each with slight variation from the next. The curly oak surface of the Cabinet Desk (1958) is subtly adorned through the natural rhythms of wood grain. Visitors also learn about what Esherick valued by seeing how the building and expansion of his home and studio supported the rhythms of his changing creative life. Likewise, our lives are made of daily, weekly, monthly rhythms. Some of our rhythms are instinctual, like the drawing of breath, in and out, over and over. We exist within patterns, and when we've stepped outside of them and the rhythm changes, we notice. 
For the Wharton Esherick Museum's 30th Annual Juried Woodworking Exhibition, we invite you to think about the rhythms that shape your creative practice. How do the rhythms of life – whether the daily movements, from waking to sleep, or the larger rhythms of shifting seasons or other cycles – show up in your work? Does making artwork help you capture rhythms, or keep you "on time"? Are there specific rhythms that you center in your creative work? What visual or material rhythms speak loudest through the works you create? We encourage applicants to think about this idea broadly, and hope you'll submit entries across the spectrum of approaches to this theme, from literal to interpretive. We look forward to seeing it all.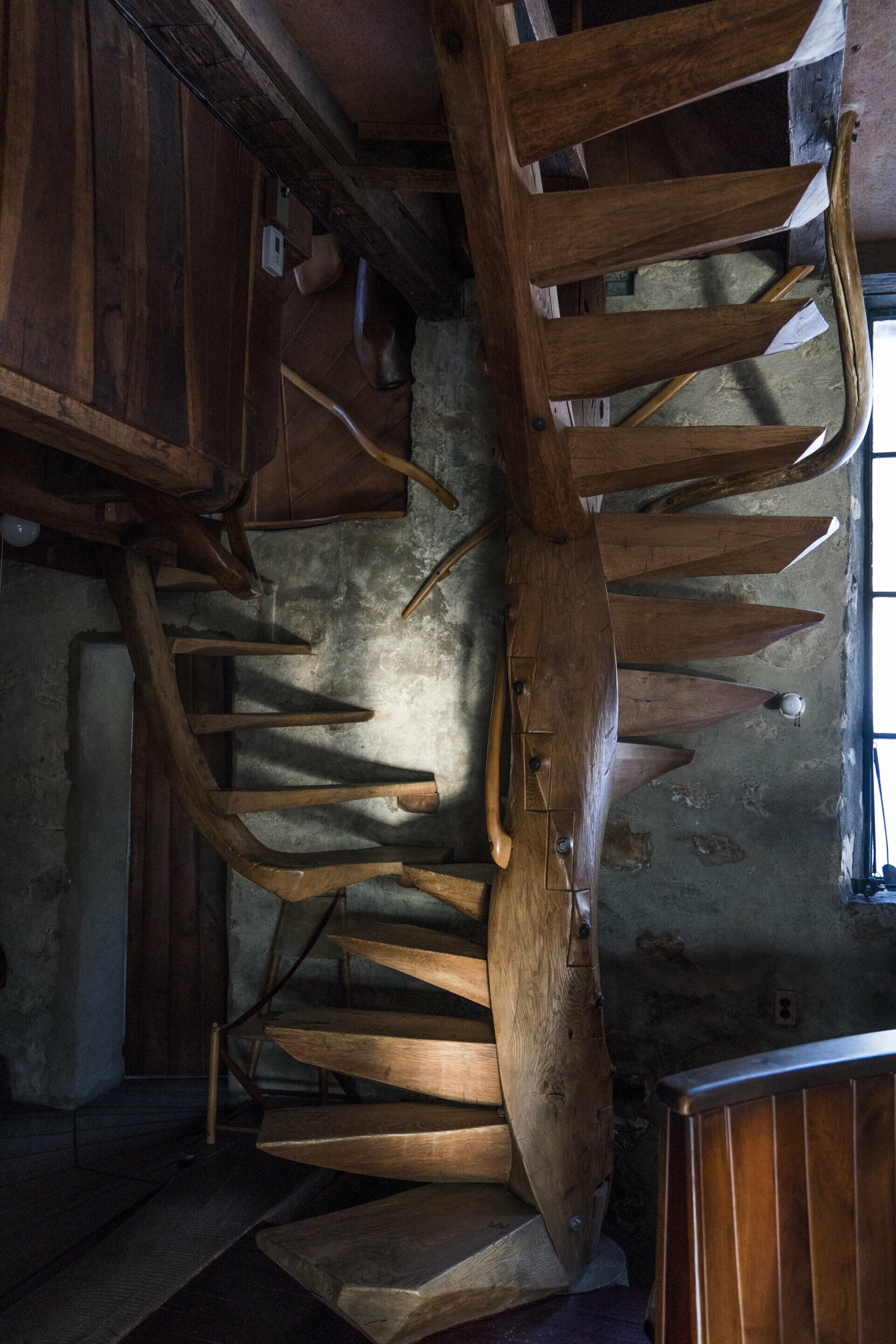 Spiral Staircase, 1930
SELECTION
Jurors Jennifer-Navva Milliken, Executive Director and Chief Curator of the Museum for Art in Wood, and Kimberly Winkle, a maker who creates furniture and objects using wood and paint as well as Professor and Director of the School of Art, Craft & Design at Tennessee Technological University, along with Emily Zilber, WEM's Director of Curatorial Affairs and Strategic Partnerships, will select the finalists for the exhibition from the images submitted using a blind jury process. It is strongly recommended that you submit high-quality images to ensure the jury sees your piece at its best.
The competition is open to both emerging and established makers across all artistic disciplines, so long as wood is part of the finished piece. Entered works should be available for the duration of the exhibition. Jurors will evaluate the submissions based on inventive approaches to the prompt, craftsmanship and technical proficiency, aesthetics, and other considerations as determined by the jury.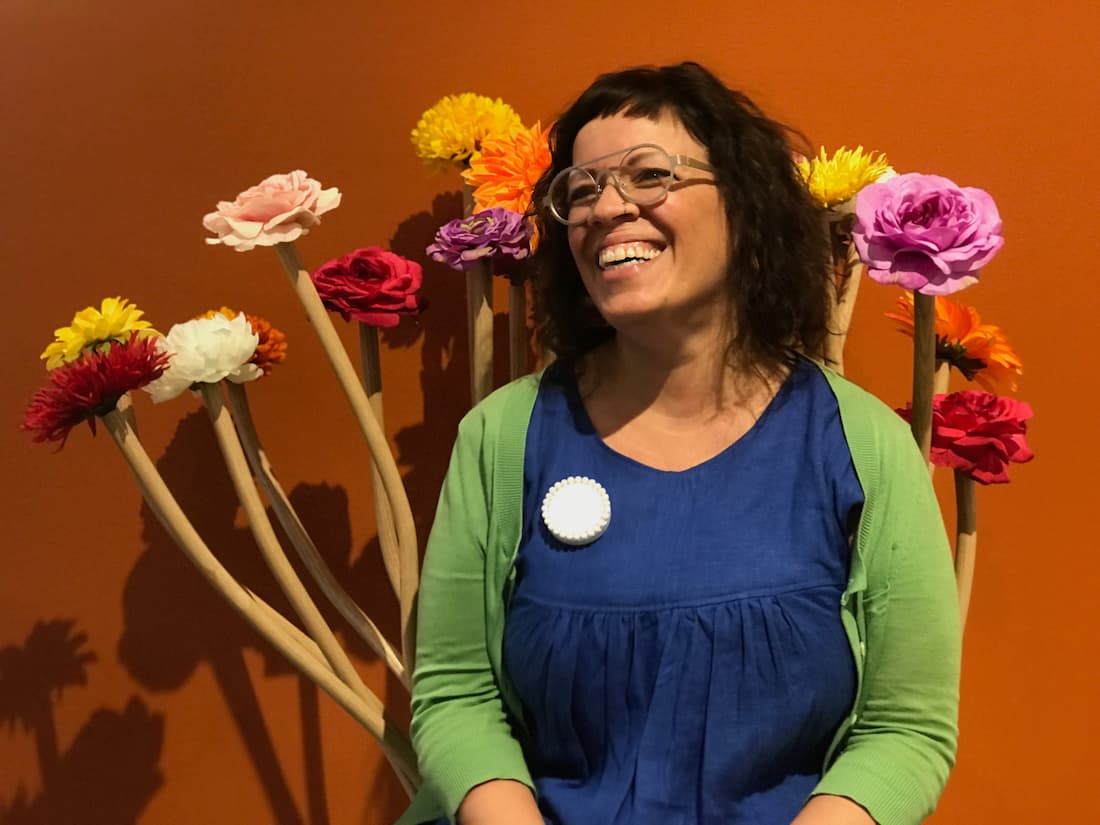 Jennifer-Navva Milliken is the Executive Director and Chief Curator of the Museum for Art in Wood. At the helm of this dynamic and unique art museum, she has worked to enfold contemporary issues into the museum's wood-focused approach, balancing traditional study of craft practices with twenty-first-century artistic concepts and ideas. Milliken studied for her BA in Art History at Western Washington University and her MA in Art History at the Hebrew University of Jerusalem, Israel. Throughout her international career, she has curated dozens of exhibitions for museums, galleries, and unconventional spaces, including in the role of an independent curator and consultant and as Curator of Craft and Design/Interim Curatorial Director at the Bellevue Arts Museum [BAM] in Seattle, Washington, US. Prior to joining BAM, she established INTER ALIA projects, a curatorial enterprise that fostered dialogues surrounding contemporary art, studio craft, design, and new media through site-specific pop-up exhibitions, gallery programming, writing, and advocacy for artists practicing in these fields.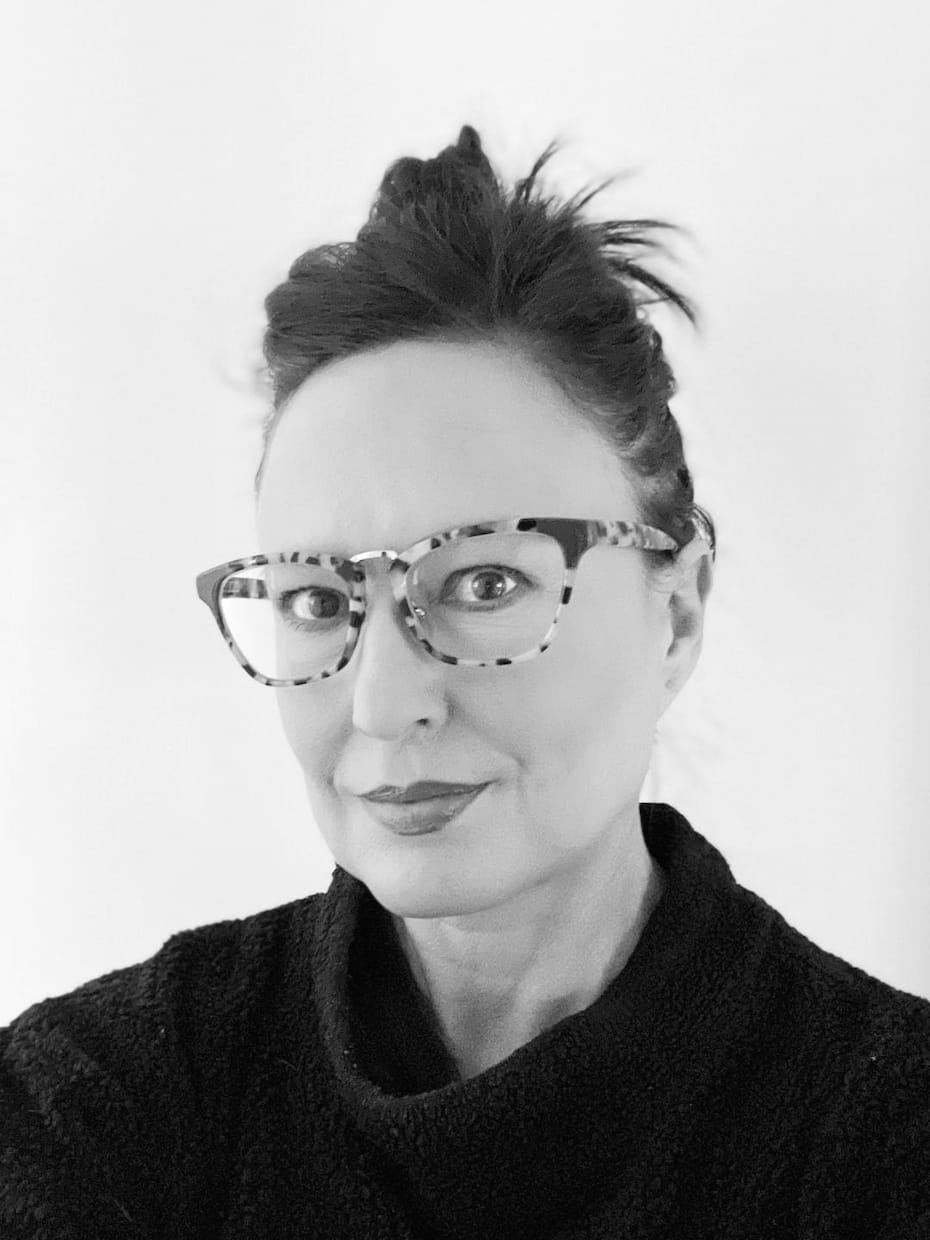 A native of Oklahoma, Kimberly Winkle is a maker who creates furniture and objects using wood and paint; her work displays a balance of form, color and surface pattern.  She has exhibited nationally and internationally, including SOFA Chicago, Wanted Design NYC and the Architectural Digest Home Show.  Her work has been included in a number of publications, including Fine Woodworking, Woodworker, and Woodworker West magazines and the books 500 Tables, and 500 Chairs. Winkle has been awarded multiple artist residencies and awards, including the Windgate International Turning Exchange (now WARP) at the Museum for Art in Wood, and the Society of Arts and Crafts (Boston) John D. Mineck furniture fellowship among many others.
Winkle is a Professor and Director of the School of Art, Craft & Design at Tennessee Technological University. She holds a Bachelor of Fine Art in Ceramics from the University of Oklahoma and a Master of Fine Art in Furniture Design from San Diego State University.  Her workshop teaching experience include Haystack Mountain School of Crafts, Penland School of Crafts, Arrowmont School of Arts and Crafts, Anderson Ranch Art Center, The Center for Furniture Craftsmanship, Port Townsend School of Woodworking, John C. Campbell Folk School, Peters Valley School of Craft, and the Appalachian Center for Craft. 
A group of works from the final jury selection will be exhibited in the Museum's 150 square foot visitor center gallery. All of the works in the jury selection will be shared via an online exhibition on the Wharton Esherick Museum's website and through a small publication. To learn more, please see our 2021 Juried Exhibition, Wood And… , 2022 Juried Exhibition Home as Self, and 2023 Juried Exhibition Telling Tales).
WEM will also host public programs connected to the exhibition. Many of the virtual public programs from this past year are also available as recordings on our website. 
The pieces may be offered for sale with a 30% commission for the Wharton Esherick Museum; prices are set by the artist. Cash prizes of $500, $300, and $200 for 1st, 2nd and 3rd place will be awarded, as well as a $100 Horace Hartshaw award for middle and high school students, and a $200 Viewer's Choice award, voted on via WEM's social media platforms. 
Pieces selected for the exhibition will be displayed in a secure area and are insured by the Museum from the time of their arrival to the time of their delivery to the artist or purchaser. The exhibition will run from June 13, 2024 through September 8, 2024.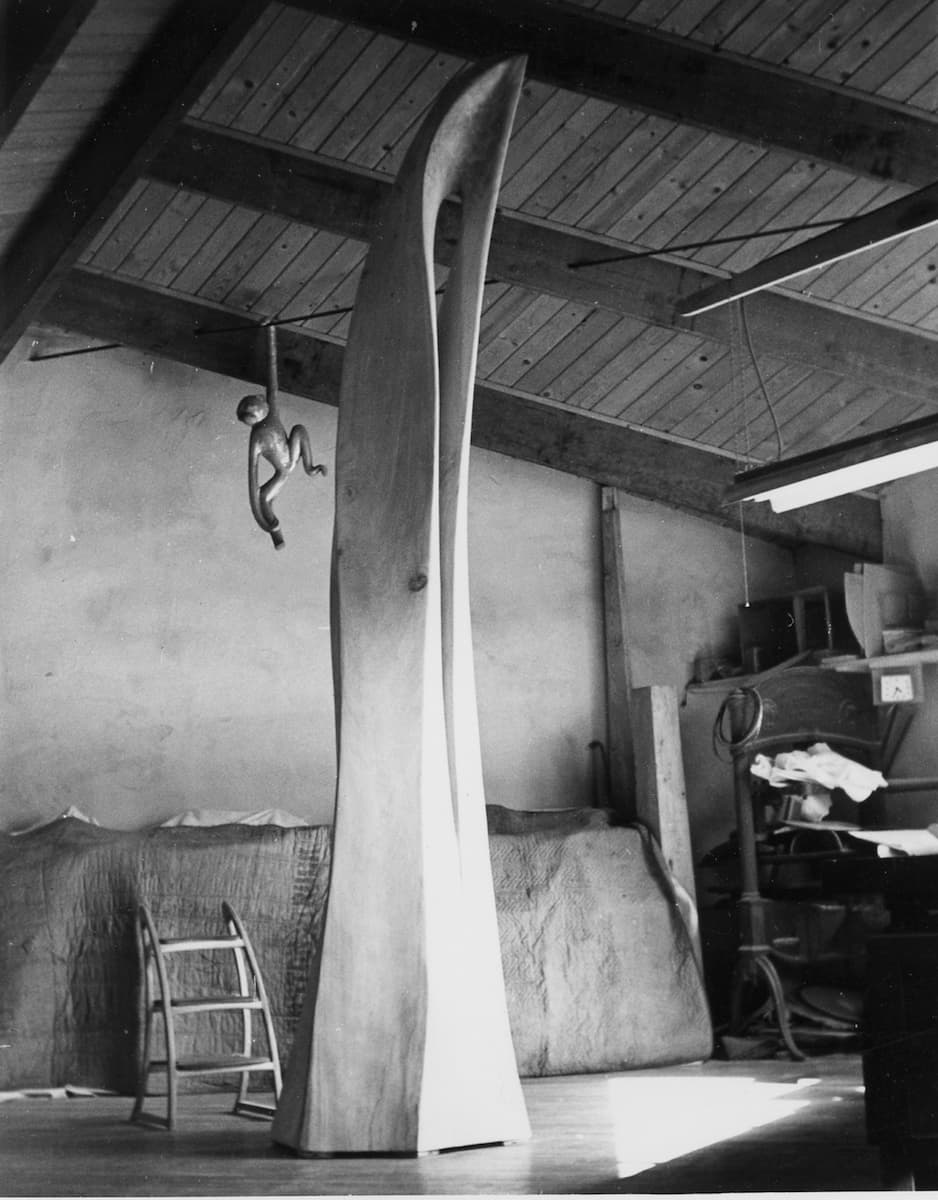 Rhythms in Wharton's workshop
Entrants should submit a completed entry form online. Please submit no more than 3 images for each entered piece; we recommend two overall images and one detail. Photographs should be JPEG or TIFF files sized at a minimum of 4 x 6 inches at 300 dpi, submitted online. The jury will select finalists via your submitted images, so we suggest sharing images that are as high quality and well-composed as possible.
There is a $30 entry fee ($20 for Museum members). The fee is non-refundable and covers the entry of up to three pieces. Additional entry fees apply for more than three pieces.
The entry fee for middle and high school students is $15 and applies to current students only. Please indicate on the entry form if you are a current high school or middle school student to be considered for the Horace Hartshaw award. Hartshaw worked alongside Wharton Esherick in the 1950s and 1960s. This award was created to honor his memory and encourage woodworking in younger generations.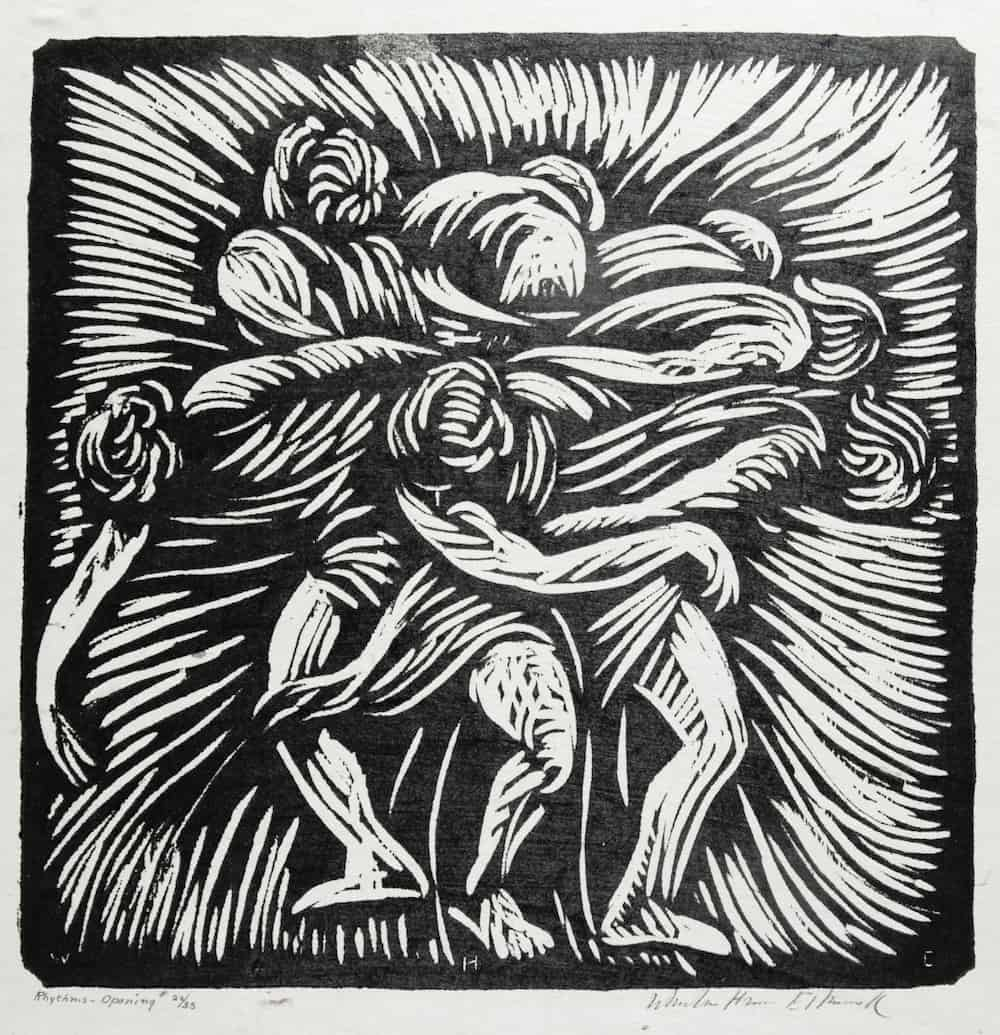 Rhythms, Opening, 1923
DEADLINE
The deadline for entry is January 5, 2024 by midnight. All entrants will be notified by February 23, 2024 of the jury's decision.
SALES
Please note on your entry form if your piece(s) are for sale. If they are not for sale, please include a value for insurance and your piece will be marked "Not for Sale" during the exhibition. The Museum retains a 30% commission of your retail price if sold.
SELECTED PIECES
If your piece is selected for the onsite exhibition, you are responsible for shipping your work to the Museum. The Museum will pay the cost of shipping unsold pieces back to you after the exhibition closes. You are welcome to drop off your piece before the exhibition but if you are unable to pick up your piece after the show, you will be responsible for the cost of shipping. International submissions are welcome, but please consider the shipping expenses when selecting pieces to submit.
Questions regarding the annual juried show? Please contact Emily Zilber at [email protected]