In 1994, the annual juried woodworking exhibition began as an opportunity to encourage new, creative and imaginative designs in wood. Encouraged to think like Esherick and invent designs both expressive and functional, professional woodworkers, artists, hobbyists and craftspeople have submitted hundreds of pieces reflecting each year's theme. From wooden jewelry to wall cabinets, chairs to desk accessories and everything in between, the next generation of artistry in wood has passed through the doors of the Wharton Esherick Museum.
Theme: Telling Tales
DEADLINE:   The deadline for 2023 submissions has passed. This is an annual exhibition so we invite you to apply next year!
Telling Tales, the 29th Annual Juried Woodworking Exhibition will open on June 1, 2023.
THE CHALLENGE
Stories are central to how we understand Wharton Esherick's complex and expansive life and career. Esherick's artistic practice is grounded in storytelling. His early, block-printed illustrations helped tell the stories of other writers, while later prints, illustrations, paintings, and sculptures told stories of Esherick's life in the studio and his communities – some funny, some sad, some remarkable, all true. Esherick's first woodblock prints, completed as illustrations for the publication Rhymes of Early Jungle Folk, told stories of the universe and how we came to be a part of it. We are drawn in by sculptural works like First Born, made for the birth of Esherick's son Peter, or Oblivion, which captures a moment of story drawn from Hedgerow Theatre's production of Son of Perdition in 1937. Even Esherick's non-pictorial furniture is thick with narrative; every music stand or library ladder holds the tales of its making and use in an embodied, material way.
So many of the stories we are able to share about Esherick's life, relationships, values, and continued influence are available because they've been generously passed down. Personal narrative, archival materials, oral histories, continued research, and WEM's community, who share their stories about the impact of this special place, paint a more complex picture of Esherick with each telling. 
Stories allow us to make sense of the world, find new perspectives, and explore how we want things to be. We understand ourselves through the stories of others, and everyone has an impactful story to tell. For the Wharton Esherick Museum's 29th Annual Juried Woodworking Exhibition, we invite you to share an artwork that centers a story that matters to you and incorporates wood in some way. In a nod to the multifaceted modes through which we know Esherick's story, we look forward to seeing entries that range from pictorial to abstract and which may draw from different storytelling modalities, including visual, written, spoken, and sung. Whether your story's roots are personal, familial, cultural, or historical, well-known or little heard, we hope that you will share your creative voice and vision with WEM's audiences.
SELECTION
Jurors BA Harrington, Artist and Asso­ciate Profes­sor of Wood­work­ing, and Direc­tor of the Wood Center at Indiana Univer­sity of Penn­syl­va­nia (IUP), and Adam Manley, Associate Professor of Furniture Design & Woodworking, San Diego State University, and Furniture Society Board President, along with Emily Zilber, WEM's Director of Curatorial Affairs and Strategic Partnerships, will select the finalists for the exhibition from the images submitted using a blind jury process. It is strongly recommended that you submit high-quality images to ensure the jury sees your piece at its best.
The competition is open to both emerging and established makers across all artistic disciplines, so long as wood is part of the finished piece. Entered works should be available for the duration of the exhibition. Jurors will evaluate the submissions based on inventive approaches to the prompt, craftsmanship and technical proficiency, aesthetics, and other considerations as determined by the jury.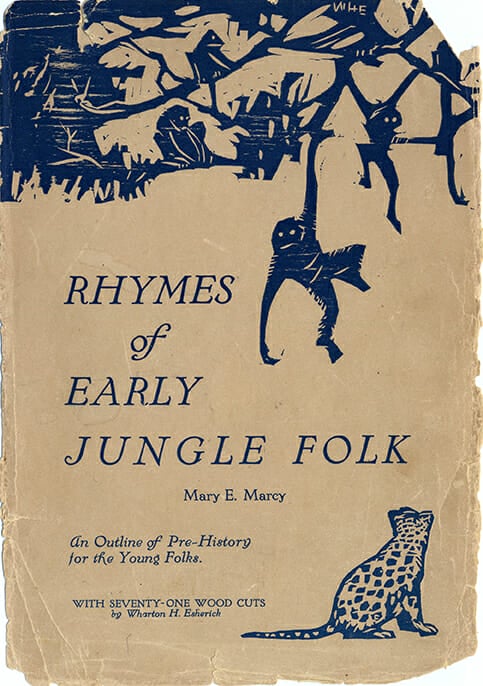 BA Harring­ton received her tradi­tional train­ing in the Cabinet and Furni­ture­mak­ing Program at the North Bennet Street School in Boston. After a decade of build­ing custom furni­ture, she returned to acad­e­mia and her studio art back­ground, grad­u­at­ing from the Univer­sity of Wiscon­sin-Madison with an MFA in wood, and a Master's Degree in Art History. She is currently Profes­sor of Wood­work­ing, and Direc­tor of the Wood Center at Indiana Univer­sity of Penn­syl­va­nia (IUP).
Harring­ton's sculp­tural instal­la­tions refer­ence iconic early Amer­i­can furni­ture forms built specif­i­cally for use by women. Her largest body of work inves­ti­gates the Hadley chests, a large group­ing of dowry chests built in Western Mass­a­chu­setts during the late 17th and early 18th centuries.
Adam John Manley is currently Assis­tant Profes­sor of Furni­ture Design and Wood­work­ing at San Diego State Univer­sity, and has taught extensively at Maine College of Art, UMass Dart­mouth, Univer­sity of New Hamp­shire, Haystack Moun­tain School of Craft, and Penland School of Craft. Adam received his MFA in Furni­ture Design and Wood­work­ing from San Diego State University. Adam is the co-founder, along with colleague Keri­anne Quick, of the contem­po­rary craft zine/​journal, CRAFT DESERT.
Manley's work blends func­tional construc­tion method­olo­gies, mate­r­ial explo­ration, and a focus on the concep­tual poten­tial embod­ied within craft, furni­ture, and func­tional famil­iar objects. In his work, he has addressed issues relat­ing to our unique sense of place and how famil­iar func­tional objects link us to that sense, humor, indi­vid­ual and univer­sal rela­tion­ships to furni­ture, and, more recently, the rela­tion­ship between furni­ture and the histor­i­cal objects used to inflict violence on others through­out time.
THE EXHIBITION
A group of works from the final jury selection will be exhibited in the Museum's 150 square foot visitor center gallery. All of the works in the jury selection will be shared via an online exhibition on the Wharton Esherick Museum's website and through a small publication. To learn more, please see our 2021 Juried Exhibition, Wood And… or our 2022 Juried Exhibition Home as Self).
WEM will also host a slate of in-person and virtual public programs connected to the exhibition. Many of the virtual public programs from this past year are also available as recordings on our website. 
The pieces may be offered for sale with a 30% commission for the Wharton Esherick Museum; prices are set by the artist. Cash prizes of $500, $300, and $200 for 1st, 2nd and 3rd place will be awarded, as well as a $100 Horace Hartshaw award for middle and high school students, and a $200 Viewer's Choice award, voted on via WEM's social media platforms. 
Pieces selected for the exhibition will be displayed in a secure area and are insured by the Museum from the time of their arrival to the time of their delivery to the artist or purchaser. The exhibition will run from June 1, 2023 through August 27, 2023.
ENTRY PROCESS
Entrants should submit a completed entry form online. Please submit no more than 3 images for each entered piece; we recommend two overall images and one detail. Photographs should be JPEG or TIFF files sized at a minimum of 4 x 6 inches at 300 dpi (1200 pixels on the longest side), submitted online. The jury will select finalists via your submitted images, so we suggest sharing images that are as high quality and well-composed as possible.
There is a $30 entry fee ($20 for Museum members; a special $30 membership to the museum is available for artists). The fee is non-refundable and covers the entry of up to three pieces. Additional entry fees apply for more than three pieces.
The entry fee for middle and high school students is $15 and applies to current students only. Please indicate on the entry form if you are a current high school or middle school student to be considered for the Horace Hartshaw award. Hartshaw worked alongside Wharton Esherick in the 1950s and 1960s. This award was created to honor his memory and encourage woodworking in younger generations.
Applicants can submit their work for consideration online here.
DEADLINE
The deadline for entry is January 6, 2023 by midnight. All entrants will be notified by February 24, 2023 of the jury's decision.
SALES
Please note on your entry form if your piece(s) are for sale. If they are not for sale, please include a value for insurance and your piece will be marked "Not for Sale" during the exhibition. The Museum retains a 30% commission of your retail price if sold.
SELECTED PIECES
If your piece is selected for the onsite exhibition, you are responsible for shipping your work to the Museum. The Museum will pay the cost of shipping unsold pieces back to you after the exhibition closes. You are welcome to drop off your piece before the exhibition but if you are unable to pick up your piece after the show, you will be responsible for the cost of shipping.
Questions regarding the annual juried show? Please contact Emily Zilber at [email protected]